Efficient Dispatch System for Taxi Business Operations
Cutting edge features such as Dispatch system, designed to provide efficient management for your taxi fleet. With Cabsoluit Dispatcher you can effortlessly take control of your company's value, streamline operations and eliminate wasted time on tasks. Choose Cabsoluit Dispatcher for its reliability, security and efficiency. Witness your business soar to heights. Save time and money while building lasting customer trust with every ride.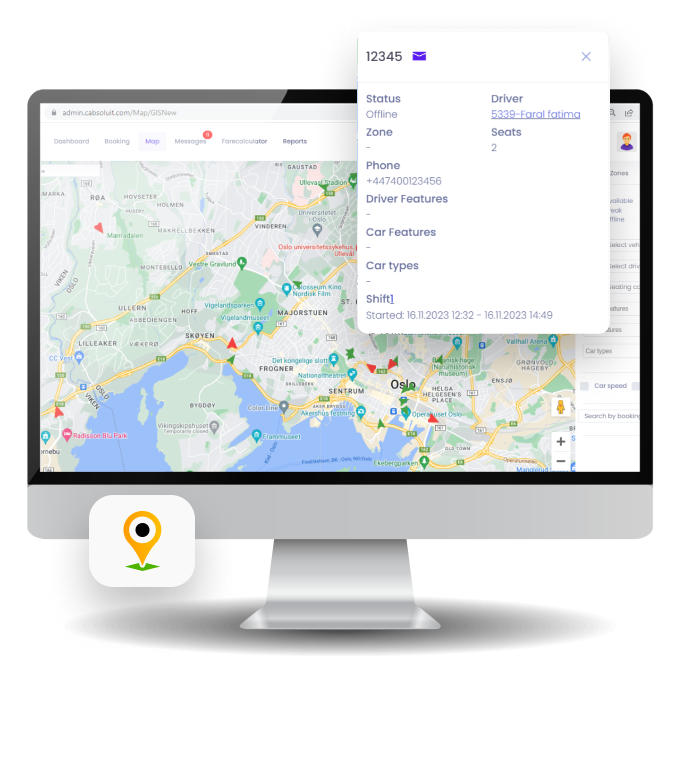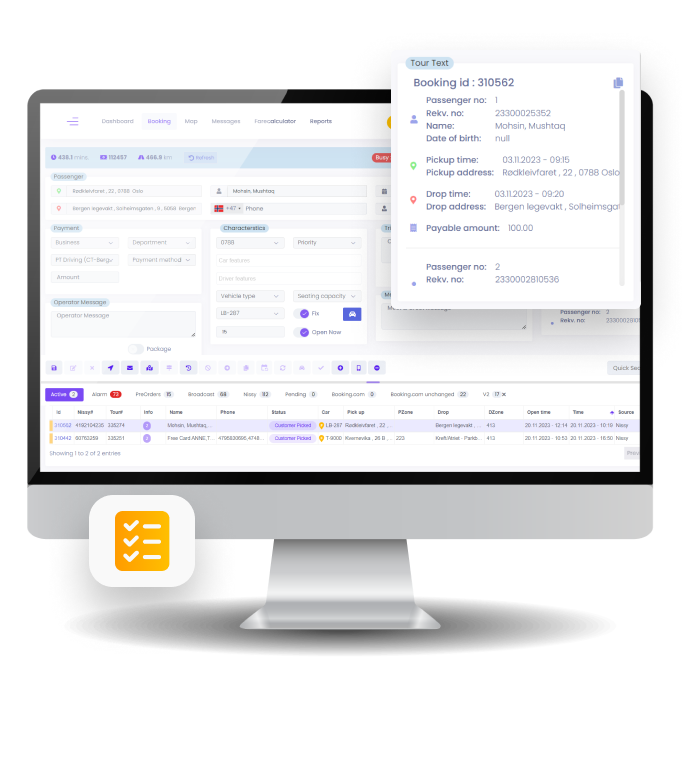 Dashboard
Easily manage all dispatch requests from a single Dashboard, assigning rides, tracking trips, and overseeing customer profiles and queries for complete control.

Vehicle Tracking
Track your drivers and vehicles in real-time, ensuring efficient and reliable service management, and stay informed about their current locations.

Locating Rides
Locate and manage rides seamlessly with our Queue-based and Distance-based Dispatch Options, streamlining the dispatch process for a smooth service experience.

Scheduling Convenience
Now, with our app, you can conveniently schedule your rides in advance, whether it's for your daily commute or special events.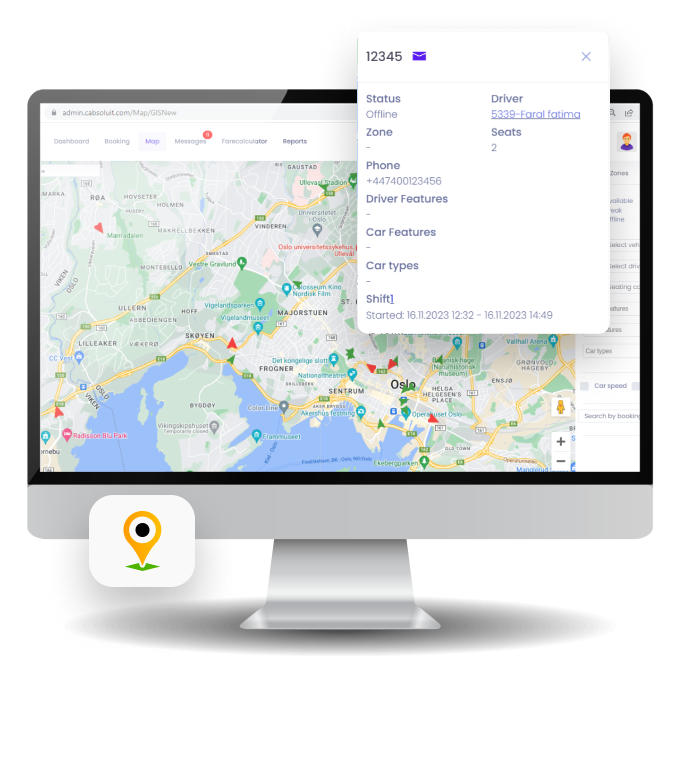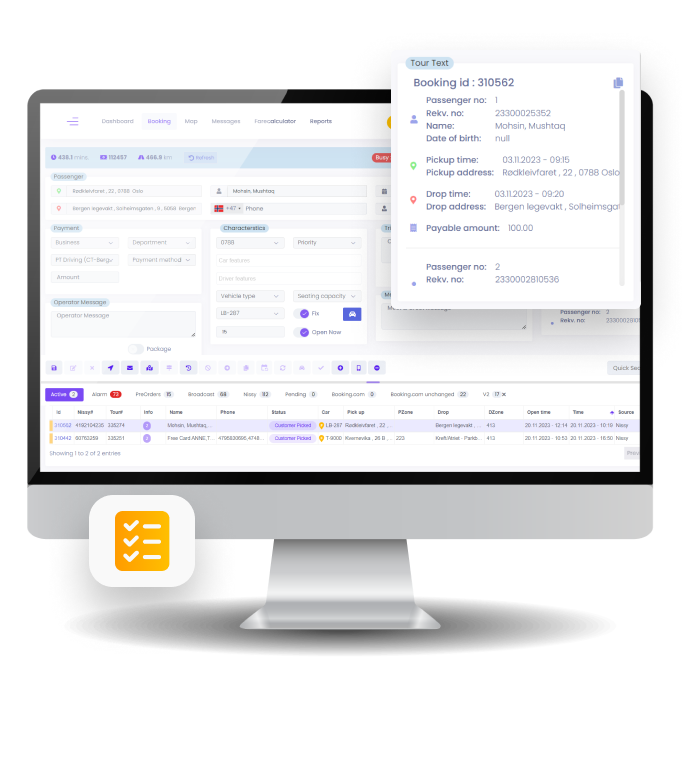 Effortless Booking Management
Our Booking Management dashboard streamlines taxi coordination. allowing effortless oversight of all reservations from start to end. Ensure a smooth service experience for your passengers through a single dashboard.
Manage Booking Zones
Easily set up and customized zones based on your own rules. Our intuitive management tool makes it effortless to dynamically adjust zone boundaries, ensuring comprehensive coverage and operational efficiency for your taxi business.
Dispatch History
Dispatch History provides valuable insights from past trips, enabling analysis of performance trends over time. Optimize efficiency by reviewing comprehensive customer and driver details, gaining a deeper understanding of completed dispatches over time.
Automated Dispatching
Our Dispatching system is designed simultaneously considers distance, traffic, and available drivers simultaneously to effectively allocate cars. This feature ensures that our operations run with unmatched efficiency and effectiveness.
Customer and Driver Management
Take charge of your business by assigning rides to your drivers based on their availability and manage all trip data effortlessly. Take control of ride requests, customer profiles, and queries directly from your Dispatcher app for reliable service every time.
Automated Notifications
With this feature you will receive updates on bookings, driver assignments and other important events. This feature allows you to provide reliable service to your customers while staying informed and in control of your operations.
Got Excited! So, Why Wait?
Send A message

Are you in search of reliable and efficient fleet management software to automate your fleet operations or a white label taxi app? Cabsoluit will provide you with highly efficient, affordable, and customizable cloud-based fleet management software. Get it free for 14 days and test it for the specific needs of your business.
Tvetenveien 152, 0671 Oslo, Norway