Enhancing Your Business Collaboration
Future of hassle-free ride bookings! An online booking platform has become a necessity these days and when it comes to restaurants and hotels, they always wanted a bookingterminal taxi that they can use for all of their customers. Our Booking Terminal is tailored to enhance customer experiences, allowing businesses to empower their employees and guests to seamlessly book rides, schedule pick-ups, and enjoy the utmost convenience.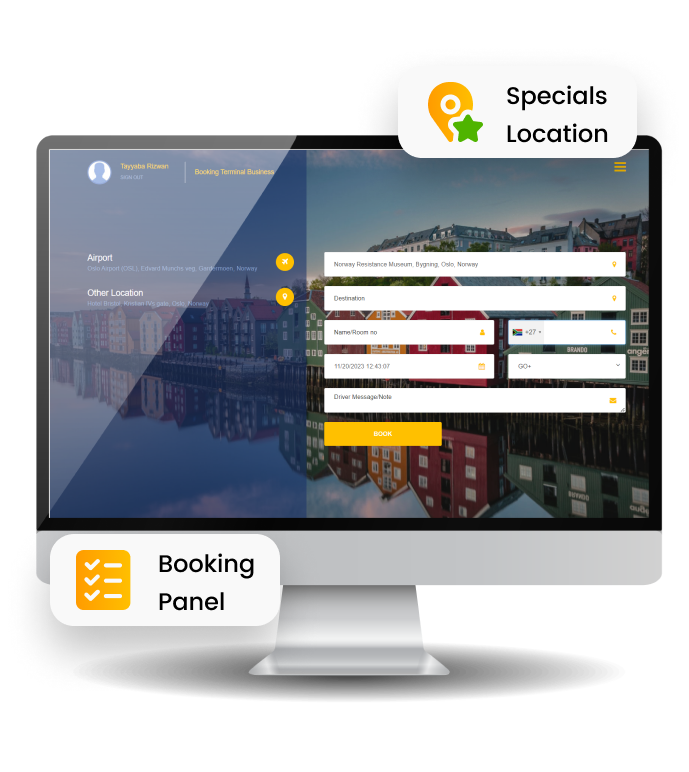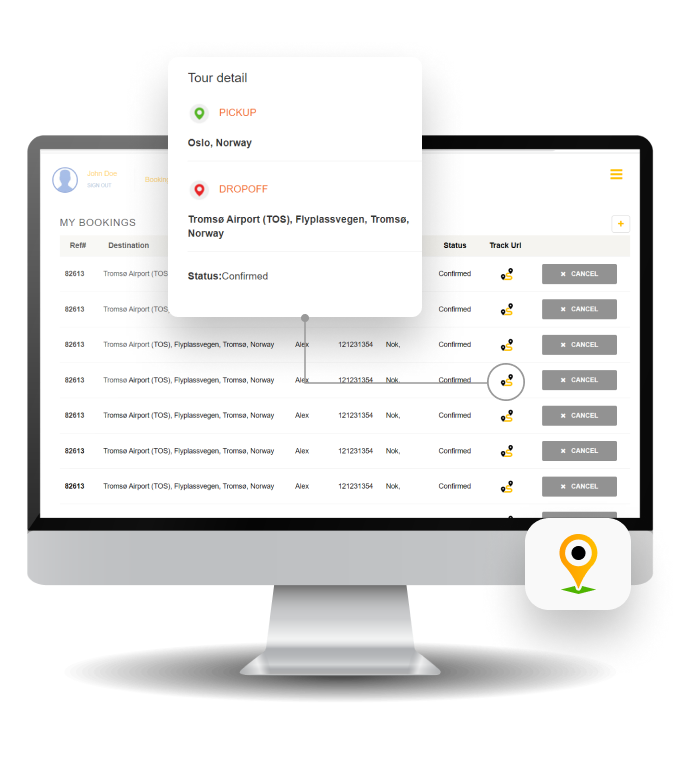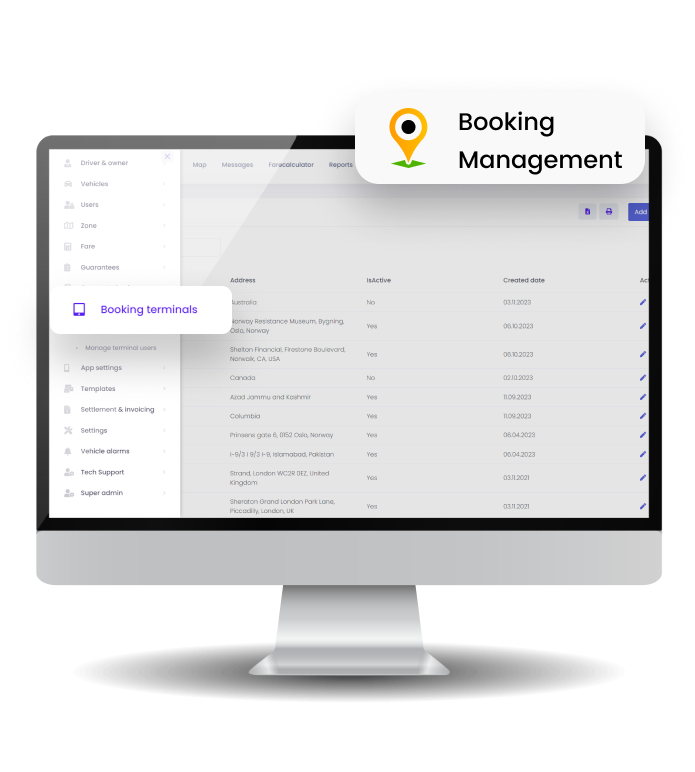 Corporate Business Settings
Customize your taxi business using our system, accommodating corporate employees' pick-up and drop-off requirements for enhanced overall efficiency.

Guest and Reception View
Simplify the taxi service experience for hotels with our Booking Terminal's guest and reception view for a smooth and convenient service for all guests.

Favorite Locations
Admins have the privilege of creating and managing favorite locations, ensuring swift access to frequently visited destinations

Real-Time Tracking
Experience real-time tracking, ensuring prompt updates on taxi locations. This feature enhances efficiency for both businesses and customers.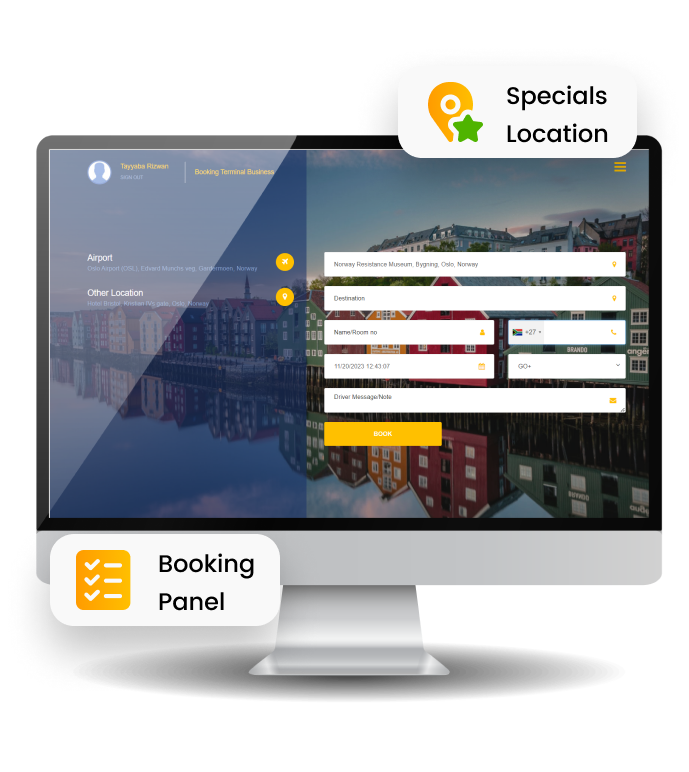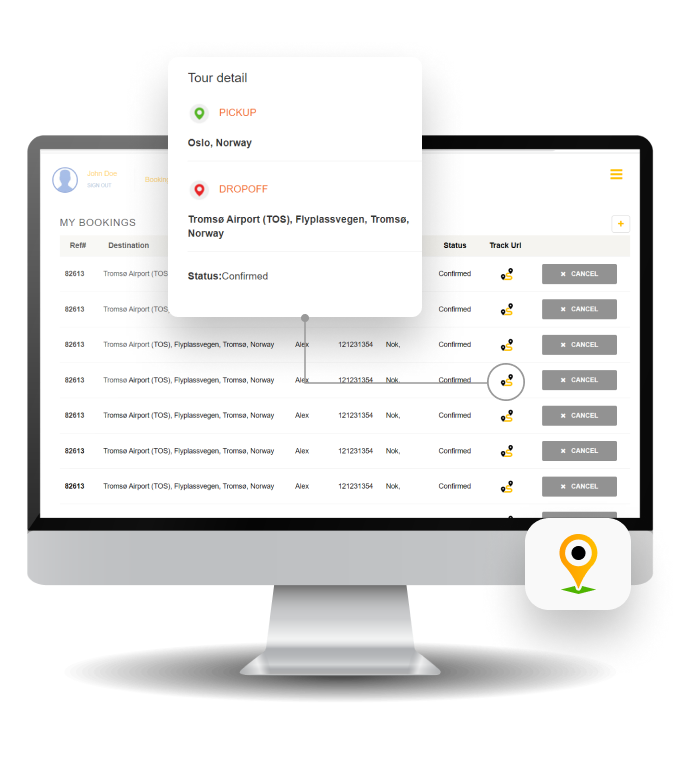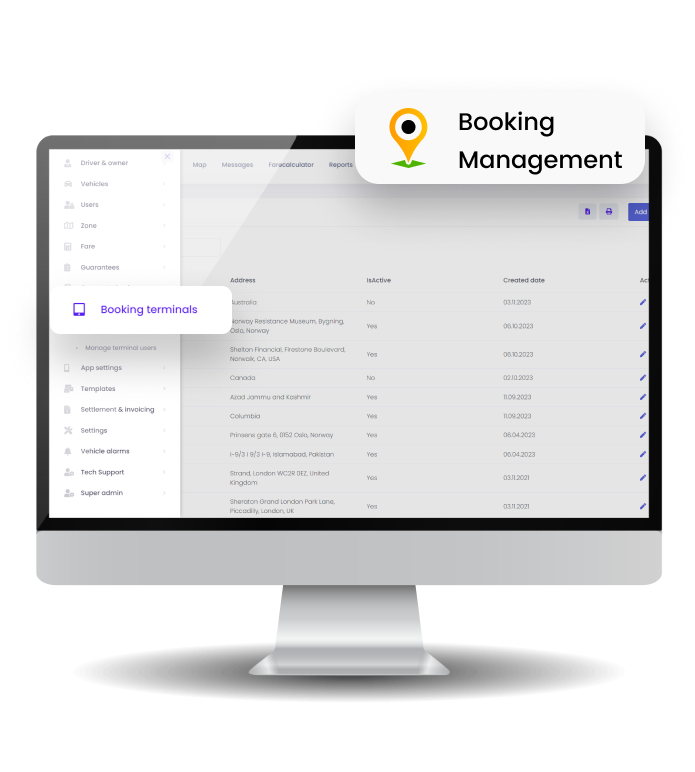 Reception View
Allow your corporate employees or hotel customers with a user-friendly interface at your reception. Simplify the ride-booking process as receptionists effortlessly arrange rides for guests; a simple drop-off location update is all it takes for them to handle the rest.
Multiple Car Types
Offer your customers the freedom to choose their preferred vehicle type, ranging from standard taxis to luxurious options ensuring a personalized ride experience. Provide a customized and satisfying ride experience that caters to every individual's preference.
Guest View
Guest view booking in a bookingterminal is simply a minimal version of the reception view in booking terminal. Let travelers and hotel guests book their rides seamlessly from installed terminal tablets or systems, providing a personalized and convenient booking experience.
Instant and Advance Booking
Whether planning in advance for an event or requiring an immediate ride, allow customers from corporate offices or hotel guests or any other location to effortlessly book trips according to their schedule. Provide flexibility and convenience that aligns with their needs.
Special Locations
(Airport, Bus Stand)
Implement a booking terminal at your preferred locations—be it a hotel, bus stand, or restaurant. Optimal for city commuting, having a booking terminal at special locations not only attracts more customers but also streamlines processes.
Fare Estimation
Customers may think that a personalized or branded booking terminal taxi is pricier than other services. However, with the fare estimation feature, they can calculate costs from pickup to drop-off, ensuring they enjoy a comfortable ride at a transparent price.
Got Excited! So, Why Wait?
Send A message

Are you in search of reliable and efficient fleet management software to automate your fleet operations or a white label taxi app? Cabsoluit will provide you with highly efficient, affordable, and customizable cloud-based fleet management software. Get it free for 14 days and test it for the specific needs of your business.
Tvetenveien 152, 0671 Oslo, Norway