CABSOLUIT
A Solution to Smart Travelers
The online Taxi solution software is exceptional in both its design and efficacy. We help you with the Taxi software development that aids the on-demand booking requirements. Sophisticated apps UI, allowing for great conversion through a comprehensive solution.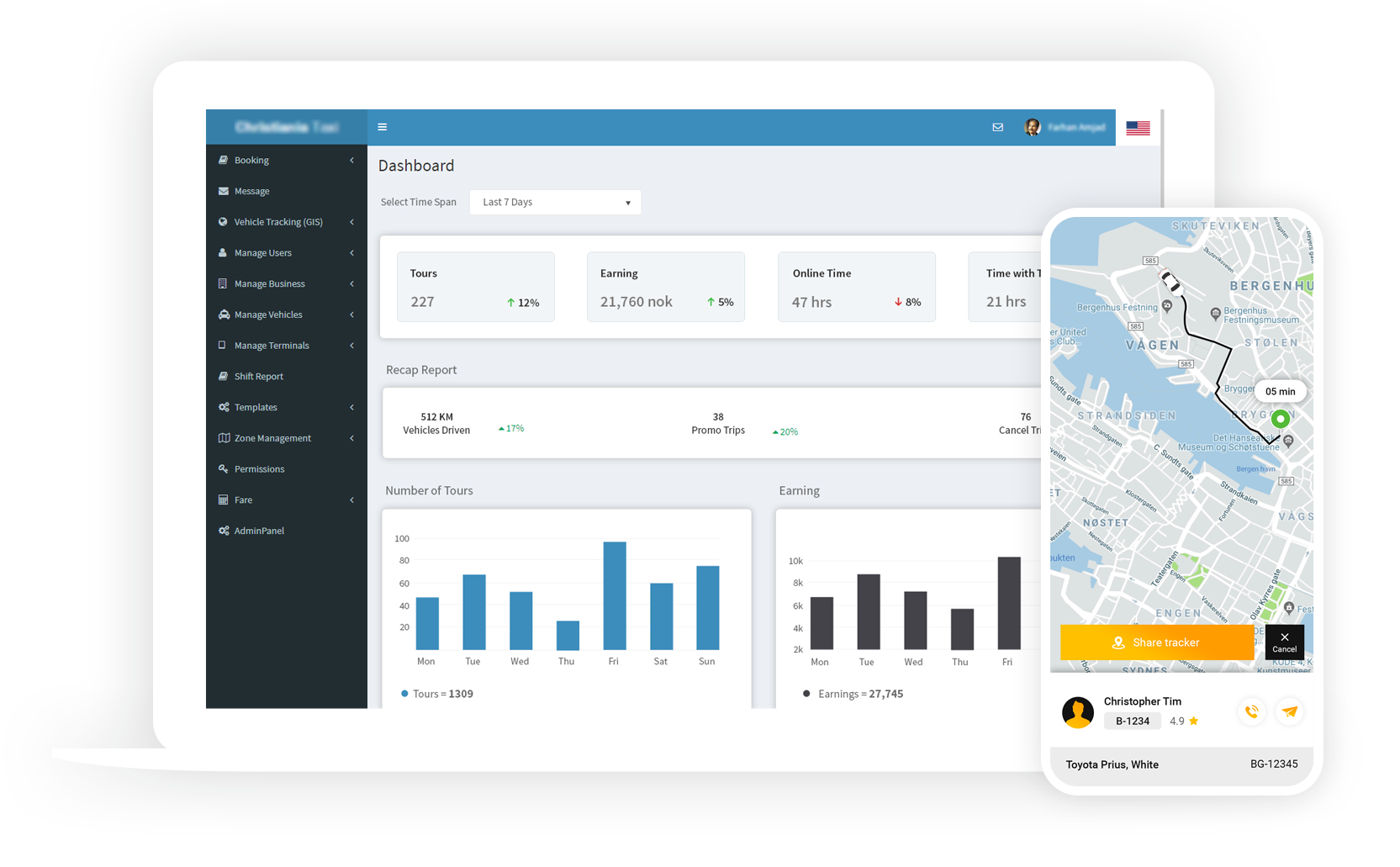 The seamless Taxi App solution helps the driver to control their reservations quickly and keep track of each trip and their profits.Offering the best solution for taxi apps with integrated analytics to calculate drivers' performance.
Real-Time Monitoring
Monitor all the routes, statistics, feed back and fares in a dashboard
Configuration Panel

Tailor your apps' configuration accordingly to meet your requirements
Emergency Triggers

Alarm button for both passengers and drivers to ensure the security and safety
Vehicle tracking GIS

Overview of your complete fleet and have a record of your vehicle location history
Chat Bot
Through a solution based on natural language understanding, book a taxi from Facebook messenger, get a price estimate and  generate a support ticket
Analytics (Power Bi)
Visually analyze your CRM data. Create insightful sales reports and dashboards to track your key performance indicators. Get deeper insights into your sales pipeline
Online office

Manage your company online with ease no matter where your business takes you.Comprehensive online office with multiple dispatch system option.
Smart Dispatch System

A Taxi Dispatch System is developed to make it easier for customers to book a taxi and allow a taxi company to manage their information
Anonymous Calls
Now your customer will feel fully secure because through anonymous calls drivers and customers can contact each other without sharing their numbers
Booking Terminal
Multiple booking options makes us stand out in a market. Booking terminals for airports, hotels and corporate business. More booking channels mean more business.
Ticket Management
Ticket management will manage and maintains a list of your issues.Easily solve tickets and track customer complaints on any channel i.e web, mobile app etc
Fare Calculator
See the fare through before ride starts through our fare calculator option in driver app. 
We'll Show You How It's Done
Step by step process begins with cab booking. Using a mobile app, a passenger requests the trip. The machine then checks the passenger's location for the nearest cab and notifies the local driver. The cab driver will accept the request and will pick up the passenger. The passenger enters the cab and leaves to the destination. Once the trip is finished, the system calculates automatically.
Check out the complete taxi app development solution video and contact us for a free solution demo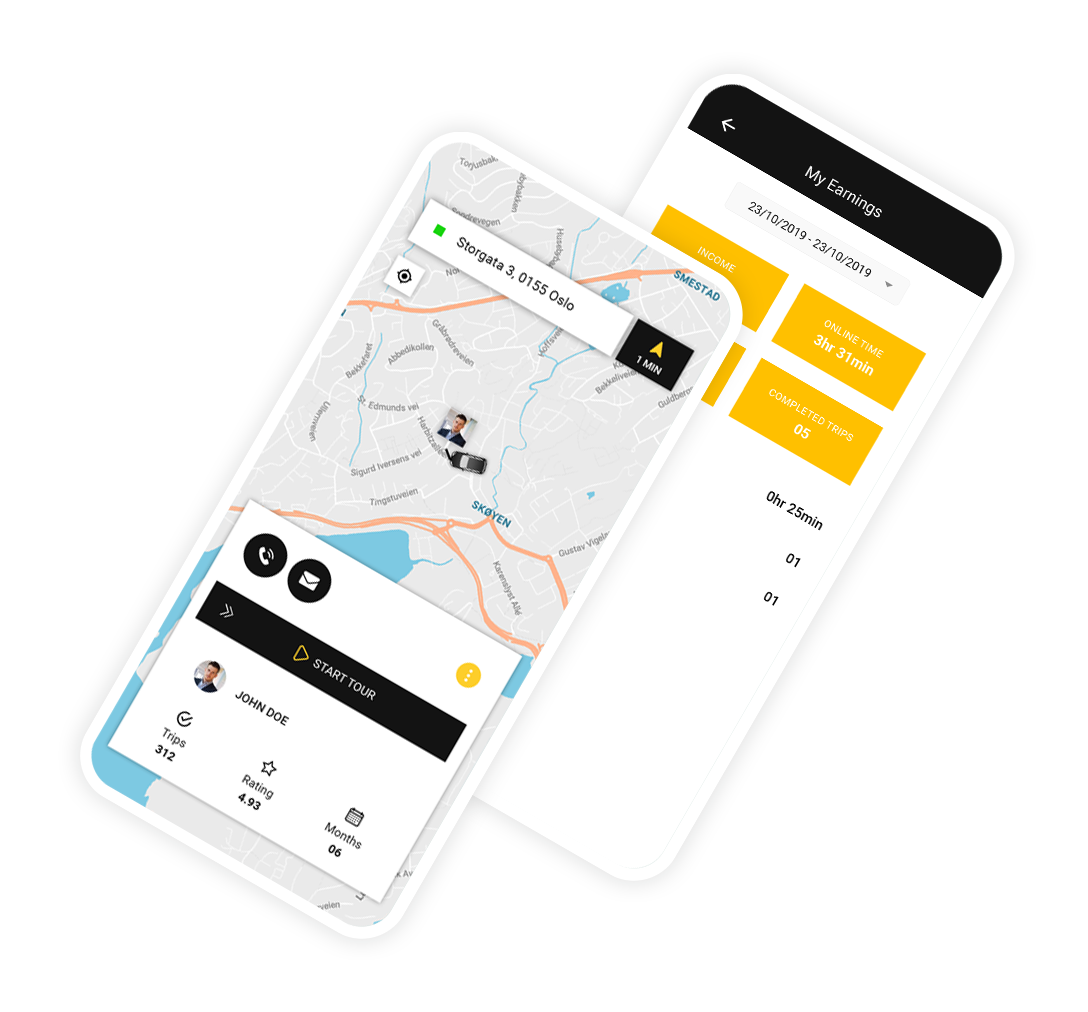 We Make it Easy to Connect With Users On Every Platform
Connect with customers on every platform through our system. Other than a mobile app, website and on-call booking we have multiple booking options which include bookings from hotels, airports, corporations, etc. Cabsoluit can be re-branded according to your business requirement.Our system will allow your guests to have a custom ride from your side with your brand name on tablets.
Multiple Bookings Options
Mobile app
Website
Street Pick
On call booking
Booking Terminal for Airport, Hotels and Corporate Businesses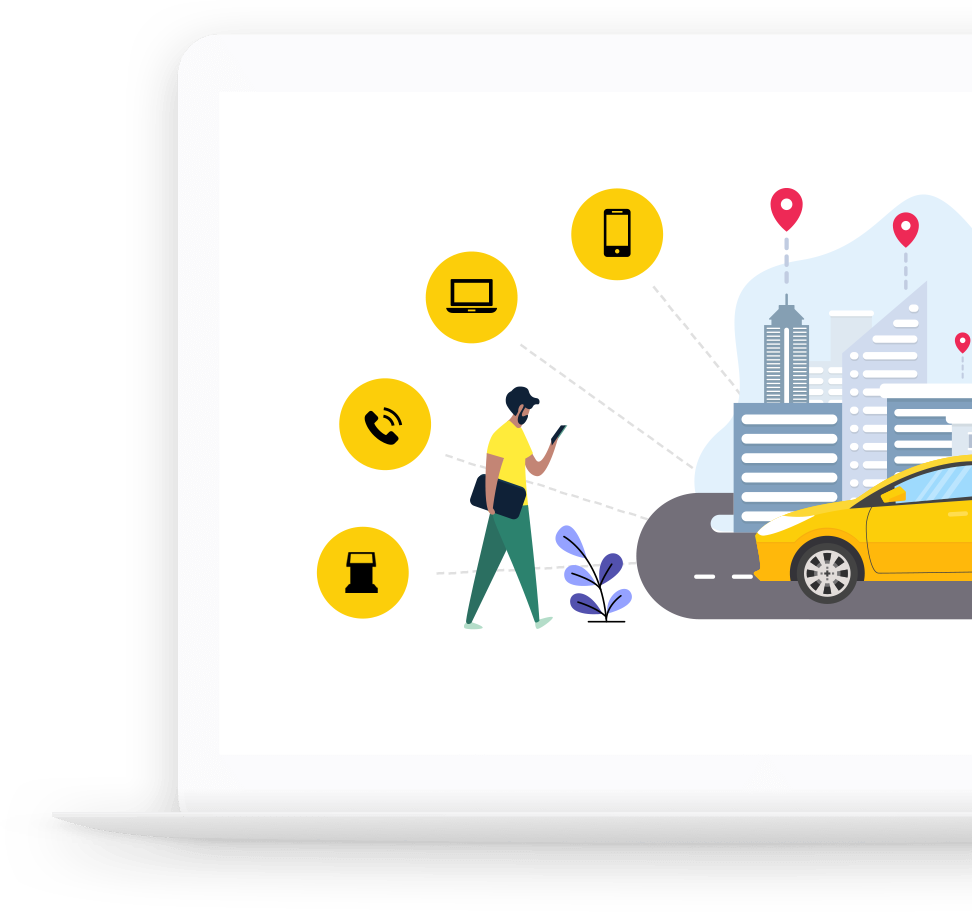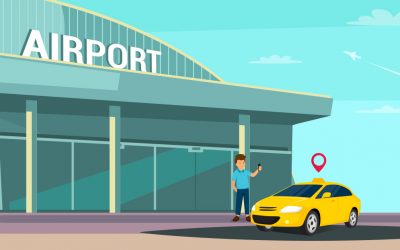 As technology is escalating day by day, every taxi company is giving their customers multiple booking options. That not only benefits the taxi companies but it is also very beneficial for customers or taxi users as well. By giving more booking options, taxi companies...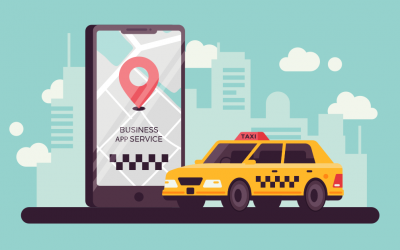 ''Taxi Business is an Easy & a wealthy business'' The commencement of a Taxi business can be small with a white label taxi app, few cars, and drivers, and as time goes on it can be extended gradually as you commence to profit. But before starting or...